We want to celebrate your successes! We invite you to share your professional and personal accomplishments, which we'll include in the Class Notes section of future Res Gestae issues. You can submit class notes here.
Please note that submissions may be edited for length, clarity, and adherence to editorial style.   
Michael Sciumbato ('81)
Michael Sciumbato, a native of Utah and a University of Utah graduate in journalism, communications and law, is retiring as a priest after a career that spans over 25 years.
During his years of ministry in the diocese, Sciumbato served as parochial vicar at St. Rose of Lima Parish in Layton and taught at St. Joseph Catholic High School. He then served as pastor of the parishes of St. Elizabeth and its missions in Torrey, Ephraim and the Central Utah Correctional Facility, Notre Dame de Lourdes, St. James the Just, Our Lady of Guadalupe and St. Ann.
In addition, Sciumbato administered pastoral care at the University of Utah Medical Center, Primary Children's Medical Center, and the Huntsman Cancer Center. In 2018 he was assigned as pastor of St. Joseph Parish in Ogden, the post from which he is retiring.
Michael O'Brien ('86)
Michael Patrick O'Brien's book, "Monastery Mornings," was published in August 2021 by Paraclete Press. O'Brien always wanted to be a lawyer or a writer. He is now both. O'Brien started writing about his friends the Trappist monks who lived at the now-closed Abbey of the Holy Trinity in Huntsville, Utah. Those efforts resulted in several newspaper articles and a weekly blog. O'Brien is now working on several other writing projects including stories about the monks and their Ogden Valley neighbors, and a children's book about his adventures with the monks.
As a shareholder at Jones Waldo Holbrook & McDonough, O'Brien advises business clients on employment issues and represents many news media outlets, including The Salt Lake Tribune and the Utah Media Coalition (including The Deseret News and several other Utah media outlets) on various First Amendment and publication matters. He is also a mediator in employment disputes and has served on many local nonprofit boards.
Derrick O'Neill ('89)
Idaho Governor Brad Little has appointed Derrick O'Neill of Boise as district judge in the Fourth Judicial District.
Currently, O'Neill is a partner with Jones Williams Fuhrman Gourley, P.A., in Boise. He has three decades of litigation experience and is considered a local expert in the area of judicial foreclosures. He volunteers his time to groups and programs that serve children in need.
Scott L. Wyatt ('90)
Scott L. Wyatt has taken a new position as a senior executive director of statewide online education within the Office of the Commissioner of Higher Education, as announced by Utah System of Higher Education Commissioner Dave R. Woolstenhulme. In this role, Wyatt will run Utah's new system-wide approach to online higher education programming. Wyatt will step down from his position at Southern Utah University to fill the new position at the system office.
Prior to his appointment as president of SUU, Scott served as president of Snow College in Ephraim, Utah, served as a member of the Utah House of Representatives, was a partner in the Logan, Utah law firm, Daines, Wyatt & Jenkins, LLP, and served as the elected Cache County attorney. He earned a Juris Doctor from the University of Utah S.J. Quinney College of Law in 1990.
Britt E. Ide ('99)
Atlis Motor Vehicles has announced the addition of Britt E. Ide to the company's board of directors. Ide is the first independent director to join the board. Ide also sits on the boards of NorthWestern Energy, 3Degrees, Energy Policy Institute, and Hotrock Energy Research Organization. Ide's board work is all focused on helping the entities meet their climate goals, having nearly 30 years of experience as an engineer, lawyer, and business leader working on all sides of energy issues. She is currently the CEO of Ide Energy & Strategy, a consulting firm she launched in 2011 that is focused on energy and sustainability.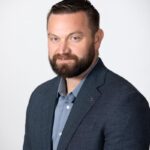 Tyson K. Hottinger ('07)
Tyson K. Hottinger was appointed chief legal officer of Array Technologies, overseeing all legal, compliance and governance functions across the organization. Array Technologies is one of the world's largest manufacturers of ground-mounted systems used in solar energy projects.
Hottinger joins Array from Maschoff Brennan, where he represented technology and manufacturing companies while serving as a member of the executive management committee, as well as deputy general counsel and a managing shareholder since 2011.
Edwin "Ted" Ashton ('11)
Two community-minded West Valley executives are pooling their extensive knowledge of tax, accounting, and law to launch Arete Financial Solutions LLC. The business will strive to help Arete clients attain "complete financial well-being," which is the motto of their new company. Ted Ashton and his business partner will be the first Arizona business owners to take advantage of a recent change in the legal ethics rules that the Arizona Supreme Court approved in 2020. That rule makes it possible for lawyers and nonlawyers to have common ownership of entities providing legal and nonlegal services through an "alternative business structure." The company will continue their individual long histories of community involvement within the West Valley City communities.
Beth Ranschau ('11)
Beth Ranschau was honored by Utah Magazine as one of their 2021 40 Under 40 business professionals who are working to evolve the state of Utah's business landscape.
Ranschau is a shareholder at Ray Quinney & Nebeker, as well as a member of the firm's recruiting committee, and co-chair of the Women Lawyers Group. In her litigation practice, Ranschau handles all types of commercial litigation with an emphasis on intellectual property and trade secret litigation. She also assists clients navigating employment law issues, including non-competition and non-solicitation agreements, breaches of the duty of loyalty, and misappropriation of trade secrets and other confidential information. Additionally, Ranschau has experience in issues related to governmental immunity, product liability actions, personal injury torts, and commercial litigation.
Abigail M. Dizon-Maughan ('12)
Parsons Behle & Latimer is pleased to announce that attorney Abigail M. Dizon-Maughan has joined the firm's Salt Lake City office as an associate. Dizon-Maughan will be a member of the litigation practice team.
Dizon-Maughan has been named a rising star by Super Lawyers/Thomson Reuters in 2017, 2018, 2019, 2020, and 2021, and has been recognized by the Utah State Bar for her mentorship of young attorneys. She earned her Bachelor of Science degree in Political Science from the University of Utah, her Master of Business Management degree from the University of Phoenix, and her Juris Doctorate degree from the University of Utah S.J. Quinney College of Law, where she graduated with honors. A staunch community advocate, Dizon-Maughan is currently the chairperson for the professional standards review board of the West Valley Police Department and the chairperson of the Salt Lake branch of the Criminal Justice Committee of the NAACP.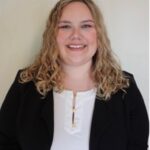 Ashley Biehl ('15)
Ashley Biehl was awarded the Nevada State Bar's 2021 Nevada Young Lawyer of the Year Award. Biehl is an attorney with the Legal Aid Center of the Southern Nevada's Children's Attorneys Project. In this role, Biehl represents abused and neglected children in Clark County, providing advice and representation to children who have never had the help of an attorney to serve as their voice before the court and within their communities.
Biehl also serves as the southern representative on the board of the state bar's Young Lawyers Section, takes pro bono family law cases from the Family Justice Project, and serves annually at ask-a-lawyer events. Biehl also attends career day and reading days at local elementary schools and volunteers for the Nevada Donor Network, spreading information and awareness of organ donations as she herself has received an organ donation. Throughout Biehl's recovery, she remained committed to returning to her legal career and never wavered in her determination to serve underrepresented children in Nevada—even after this life-changing event.
Biehl was also recognized by Kappa Alpha Theta as one of their 2021 35 Under 35 awardees. This award recognizes young alumnae ages 35 and under for their outstanding accomplishments, distinguished achievements, their alumna status, and a commitment to fraternity values after college.
Mark Pittman ('15)
Mark Pittman is founder and CEO of Blyncsy, Inc. Pittman was honored by Utah Magazine as one of their 2021 40 Under 40 business professionals who are working to evolve the state of Utah's business landscape.
Pittman came up with the idea for his company, Blyncsy, as a 24-year-old law and MBA student at the University of Utah in 2014. While stuck and frustrated at an unchanging traffic light, he began looking into traffic technologies and decided to set out on building a better sensor. Within one year, Blyncsy was incorporated and is now used across 13 states and Canada to collect and analyze movement data. Blyncsy was founded to give cities, companies, and leaders better decision-making tools.
Pittman's knack for reinvention especially came into play when the COVID-19 pandemic hit. He realized how his company's movement tracking technology could be used in the case of a wide-spread outbreak. Pittman filed for a patent, and in 2019, was awarded the U.S. patent for the use of electronic devices for contact tracing in the event of potential exposure or contamination of a contagion. At the height of the pandemic, Blyncsy was able to launch its automated contact tracing system, Mercury, to help universities, government agencies, and private enterprises track the spread of COVID-19.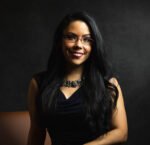 Nubia Peña ('16)
Nubia Peña is senior advisor of equity and opportunity to Governor Spencer Cox and director of the Utah Division of Multicultural Affairs.
Salt Lake City Mayor Erin Mendenhall, Senate President J. Stuart Adams, and House Speaker Brad Wilson joined Cox in nominating Nubia Peña to serve as board secretary for the Salt Lake City, Utah Committee for the Olympic and Paralympic Games.
As an attorney, Peña worked for the Utah Juvenile Defender Attorneys and served as adjunct faculty at the University of Utah's S.J. Quinney College of Law. Since 2007, Peña has also served as the training and prevention education specialist at the Utah Coalition Against Sexual Assault (UCASA).
Peña was named in Utah Business Magazine's 2020 40 Under 40 award recipients, recognized at the 2020 Heroes for Utah Philanthropy Day, and selected as an honoree at Sundance Film Festival's 2021 Women's Leadership Celebration. She is also a 2021 Living Color honoree.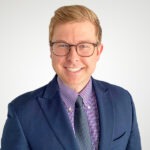 Gregory J. Sonnenberg ('18)
Snell & Wilmer is pleased to announce that Orange County attorney Gregory J. Sonnenberg was selected to join the associate board of directors for the Constitutional Rights Foundation of Orange County (CRF-OC) last month.
The Constitutional Rights Foundation of Orange County is a local non-profit, non-partisan education organization dedicated to empowering Orange County youth to be active, responsible citizens through participation in high-quality, interactive civic and law-related education programs that connect students directly with professionals and community leaders. As a member of the associate board of directors, Sonnenberg will work with other board members to support the mission and programs of the CRF-OC.
Sonnenberg focuses his legal practice on commercial litigation and risk management. He counsels individuals and businesses on matters including trademark controversies, business partnership disputes, and contract specific claims in state and federal courts. Sonnenberg is a skillful courtroom litigator, and has significant experience representing and counseling clients in mediations and other alternative dispute resolution proceedings.
Joshua Loader ('21)
Josh Loader was hired as an associate with the firm Knobbe Martens and will be based in their San Diego office. Loader practices intellectual property law with a focus on patent prosecution and litigation.
During his law school career, Loader was executive online editor for the Utah Law Review. He received his bachelor's degree in mechanical engineering with an emphasis in business management from Brigham Young University – Idaho.