As part of the college's ongoing commitment to innovative access to justice initiatives, we're proud to have welcomed Hallie Jay Pope as a visiting associate professor this past fall. Pope has launched the Creative Advocacy Lab, a cross-disciplinary clinic focused on promoting access to justice and democratizing legal information.
For law school students, the Creative Advocacy Lab presents a unique opportunity to explore innovative modes of legal advocacy. Students learn to use creative tools like design thinking, narrative, plain language writing, and visual communication to make legal information accessible to those who need it.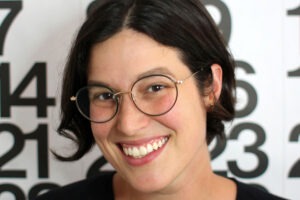 For Pope, this represents an important tool in the effort to make justice more accessible—and to strengthen connections between the university and local communities. "I'm thrilled to explore creative lawyering techniques with students, and to work with them alongside advocates, civic institutions, and community members to make legal information more accessible and engaging," she said.
Pope is an internationally recognized expert in the burgeoning field of legal design. She is the founder and president of the Graphic Advocacy Project, a nonprofit that partners with advocates and their communities to create clear and engaging legal informational resources. Pope's work focuses on using participatory design processes and visual storytelling to share legal knowledge and advance social justice.
This new clinical offering has been made possible by a generous contribution from Michael and Burgundy Caldwell-Waller. The donation from the Caldwell-Wallers supports the newly launched Creative Advocacy Lab , as well as bringing Innovation for Justice (i4J) to the Eccles School of Business. i4J is a legal innovation lab focused on social justice, which was established at the University of Arizona James E. Rogers College of Law in 2018. The expansion of i4J to University of Utah makes it the first cross-discipline, cross-institution, cross-jurisdiction legal innovation lab in the United States.