Hillary M. Hoffmann ('03)
Robert H. McKinney Family Chair in Environmental Law
Hoffmann was named the first Robert H. McKinney Family Chair in Environmental Law at IU Robert H. McKinney School of Law, a visiting position for fall 2020 semester. Hoffmann's areas of expertise include federal Indian law, natural resources law, and public lands law. Her recent scholarship analyzes the systems governing natural resource uses on federal and tribal lands and explores the conflicts that arise from Constitutional and other systemic challenges facing indigenous nations in the United States. Prior to joining the faculty at Vermont Law School, Hoffman practiced in the litigation group at Fabian & Clendenin, P.C.
Jeffery McFarland ('91)
Partner, McDermott Will & Emery, LLP
Jeff McFarland has recently accepted a new position with McDermott Will & Emery, LLP in Los Angeles. He is a highly regarded entertainment litigator who focuses his practice on general business litigation with an emphasis on entertainment industry disputes. McFarland represents studios, video game publishers, independent production companies, television networks, talent agencies, managers and actors/producers/directors in litigation matters around the country.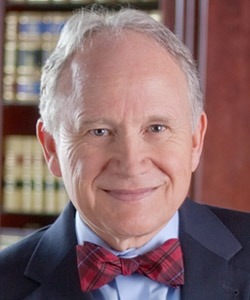 Michael Wixom ('86)
The Nevada Supreme Court appointed Michael B. Wixom to a three-year term on the State of Nevada Board of Bar Examiners. The 14-member Board writes and grades the Nevada bar examination questions and oversees the administration of the semi-annual bar examinations. The Board also works closely with the Supreme Court and the Board of Governors for the State Bar of Nevada in formulating rules and procedures for admission to the State Bar of Nevada.
Kathryn A. Tipple ('15)
Associate, Beveridge & Diamond
The American Bar Association's Section of Environment, Energy, and Resources (SEER) awarded Beveridge & Diamond (B&D), Kate Tipple (Associate, San Francisco) its Committee Phoenix Award for her leadership of SEER's Mining and Mineral Extraction Committee.  The Phoenix Award recognizes outstanding effort to improve a committee's performance over previous years.
Kate began her role as Committee Co-Chair in 2019, participation in the Committee was low. In order to drive engagement, Kate and the co-chair began hosting monthly member calls with informal presentations featuring Committee members and discussions on topics including the Endangered Species Act and Clean Water Act.  Since then, membership has increased, more members are participating in programming as attendees and presenters, and the Committee has been able to offer timely and exciting topics, which garnered notice and recognition by ABA SEER leadership.  Jamie Auslander, a leader of B&D's Mining & Metals practice added, "Kate's efforts to promote inclusion and enhance the value of the Mining and Mineral Extraction Committee will benefit lawyers practicing in this field and the clients they serve."
"Given the many issues facing the hardrock and coal mining industry, such as sustainable development and climate change, I saw the potential for the Mining and Mineral Extraction Committee to serve as a resource for lawyers focused on these issues to discuss developments and share ideas," Kate said.
The S.J. Quinney College of Law is involved with ABA SEER with alumni and students working hard to develop content for the legal community.  Along with Tipple, alumna Kayla Weiser-Burton ('19) will be the vice-chair of the Mining Committee and alumnus Charles Lyons ('20).  Lyons was the committee's student liaison in 2019 and helped the committee publish an important case summary in the ABA SEER Year-in-Review publication.
Damaris Fisher ('99)
After 12 years with the Micron Technology, Inc. Legal Department, Demi Fisher joined Facebook's legal compliance team in Menlo Park, CA.  Fisher began her legal career with a clerkship with Senior US District Judge Dee V. Benson following her graduation from the University of Utah S.J. Quinney College of Law. She previously worked for the national law firm of Thompson Hine and then joined Micron.
Carolyn LeDuc ('12)
 Carolyn LeDuc was recently named as partner at the civil litigation firm, Burbidge | Mitchell. Ms. LeDuc's practice includes commercial and tort litigation. She has recently participated in jury trials involving breach of fiduciary duty in a closely-held corporation, and wrongful death claims arising from a commercial tractor-trailer collision.
Alison Garner ('03)
 International law firm Dorsey & Whitney LLP announced that Alison Garner has joined the Firm as a Senior Attorney in its Regulatory Affairs Group in Salt Lake City. Ms. Garner joins Dorsey after over a decade of public service in both the Utah Attorney General's Office and the U.S. Department of Justice.
Ben Lehnardt
December '20 Grad
Lehnardt recently published the lead article "Re-Regulating Legal Services" in Law Practice Management Magazine, an ABA publication. Lehnardt is officially leading the national conversation on regulatory reform.
Tasha M. Williams ('08)
Appointed Judge for 2nd District Court
Governor Gary Herbert has recently appointed Tasha Williams as a judge for the 2nd District Juvenile Court. In 2010, Williams joined the Utah Juvenile Defender Attorney's Office. She is a member of the Utah Commission on Juvenile Justice and sits on the advisory board of the Utah Indigent Defense Commission. Williams is also a certified trainer for the Juvenile Training Immersion Program. She loves representing young people, in part because her clients have been great examples to her of how we can all improve our lives.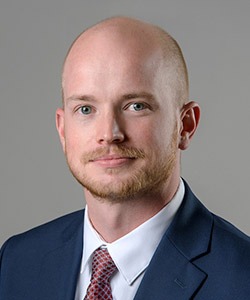 Noah Bush ('18)
Noah Bush, Litigation Associate Attorney, has recently accepted a new position with Hawley Troxell, in Boise, Idaho.  Prior to joining Hawley Troxell, Noah served as a judicial law clerk to the Honorable Chief Justice Roger S. Burdick of the Idaho Supreme Court.
Christopher L. Peterson ('01)
John J. Flynn Endowed Professor of Law
Christopher L. Peterson is the John J. Flynn Endowed Professor of Law at the University of Utah's S.J. Quinney College of Law where he teaches contracts, commercial law, and consumer protection courses.  Peterson ran in the 2020 election to be Utah's next Utah Governor. Lt. Gov. Spencer Cox and Peterson received an overwhelming response to their viral ad about respecting one another during the campaign process.  Both were asked to appear on the Today Show to talk about the creation of their campaign ad, which went viral, to respect one another through the campaign process.  The S.J. Quinney College of Law is proud of the work Chris does both for the College, his students and for families and businesses across the state of Utah.
Annalisa Holcombe ('96)
Western Governors University
Annalisa Holcombe was appointed as the next President of WGU Advancement.  Holcombe brings more than 15 years of experience in higher education, fundraising, and community relations to WGU's nonprofit fundraising organization, which focuses on building financial support for initiatives that drive the university's commitment to reinvigorating the promise of higher education for all.
Holcombe joins WGU Advancement after serving in various roles over more than a decade at Westminster College in Salt Lake City, most recently as Vice President and Chief Advancement Officer. She holds a bachelor's degree in Business Management from Westminster College and a juris doctorate from the University of Utah S.J. Quinney College of Law.
Jing Liu ('08)
 Sheppard Mullin is pleased to announce that partner Jing Liu, Ph.D., has joined the firm's Intellectual Property practice group in its San Diego (Del Mar) office. Liu was most recently with Knobbe Martens and brings to Sheppard Mullin experience in a wide array of disciplines in the life sciences, including diagnostics, genomics, bioinformatics, industrial biotechnology, and oncology. Liu represents both U.S. and foreign clients on patent procurement and beyond.
Liu received her B.S. in Biology from Wuhan University in China; her Ph.D. in Biology from the University of Kansas Medical Center; and her J.D. from the University of Utah S.J. Quinney College of Law.
Adrienne McKelvey ('13)
University of Utah S.J. Quinney College of Law alumna Adrienne McKelvey and former Seattle law firm CEO joins newest Polsinelli office an Am Law 100 firm.  McKelvey, will work in the Government Investigations Practice Group, and will represent clients in contract disputes, intellectual property litigation, white collar criminal cases, and other complex civil matters.
Jayme L. Blakesley ('04)
 Jayme L. Blakesley, has been named the new city attorney for Vineyard City, Utah. Blakesley is an attorney with Hayes Godfrey Bell, P.C. and has particular experience in transit-oriented development and will asset Vineyard City in developing its multi-modal transportation hub.  Before joining the firm in 2018, Blakesley served as General Counsel for the Utah Transit Authority, Deputy General Counsel and Director of Real Property for the Tri-County Metropolitan Transportation District of Oregon in Portland, and as an attorney with the U.S. Department of Transportation and the Federal Transit Administration, in Washington, DC.