George S. Young ('79)
New CEO & Board Chair - Altair Resources Inc.
George S. Young has been appointed as new chair and chief executive officer of Altair Resources Inc.
Young is a metallurgical engineer and lawyer with over 40 years of management, project finance and development experience in the mining and utility industries, including the development, construction, permitting, acquisition or financing of over 20 mining and utility projects in North and South America. He served as General Counsel of Bond International Gold, Inc., a NYSE listed company until its acquisition by Barrick Gold Corp., and senior roles in many successful public companies, including as founding President of MAG Silver Corporation and as a founder of International Royalty Corporation.
Camille N. Johnson ('89)
Ms. Johnson has been called to be the 14th Primary General President for the Church of Jesus Christ of Latter Day Saints. Johnson obtained her law degree in 1989 and worked as a lawyer in Salt Lake City, Utah for more than 30 years, most recently at Snow, Christensen and Martineau. She is a respected advisor, lawyer and litigator who brings many years of extensive employment experience to her role.
Throughout her career Ms. Johnson has combined her experience in client counseling with a significant and varied litigation and trial practices. Johnson's expertise is defending clients in arbitrations, administrative hearings, and bench and jury trials, along with managing and trying cases involving Title VII, sexual harassment, ADA, ADEA, FLSA, FMLA, wrongful discharge, defamation, whistle-blowing, procedural due process, equal protection, and the enforcement of covenants not to compete.
Gregory Lamb('01)
Gov. Gary Herbert has tapped the Uintah County attorney, Gregory Lamb, to fill a vacancy on the 8th District Court bench."Gregory Lamb has proved himself a knowledgeable and experienced attorney, and I believe he will be a good judge," Herbert said in a statement. "I am confident he will serve those in the 8th District with integrity, wisdom, and with a good heart."
Before becoming the Uintah County attorney, Lamb served as a special prosecutor for the Duchesne County Attorney's Office. For most of his career he served in a private practice at Stringham and Lamb Law Office. In addition to his law degree, Lamb received his master's degree in public policy and his undergraduate in political science and sociology from Brigham Young University.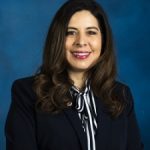 Andrea T. Martinez ('01)
Acting United States Attorney
Andrea T. Martinez is the Acting United States Attorney for the District of Utah, appointed on March 1, 2021, by virtue of the Vacancies Reform Act. As Acting U.S. Attorney, Ms. Martinez will serve as the District's chief federal law enforcement official until a successor is nominated by the President and confirmed by the U.S. Senate.
Ms. Martinez is a career prosecutor who has dedicated her professional life to public service. She has served in the United States Attorney's Office for more than a decade. As an Assistant United States Attorney, Ms. Martinez has been involved in the full spectrum of violent crime prosecution including drug trafficking, federal firearm, and child exploitation cases. She also prosecuted crimes in Indian Country. Ms. Martinez has held an array of leadership positions within the office, including First Assistant United States Attorney, Violent Crime Deputy Section Chief, Senior Litigation Counsel, Violence Against Women Act Coordinator, District Diversity Chairperson, and Project Safe Childhood Coordinator.
Cristina Ortega ('02)
Second District Court
Gov. Spencer J. Cox has appointed Cristina Ortega to fill the current vacancy on the Second District Court bench.
"From her undergraduate and law school days to her legal career, Cristina Ortega has a track record of excellence," Gov. Cox said. "Her experience as a prosecutor coupled with her experience serving on many community boards shows her devotion to public service. I know she'll be a dedicated and valued member of the Second District Court bench."
Ortega currently serves as an assistant attorney in the United States Attorney's Office, a position she's held since 2018. In addition to her role as a federal prosecutor, she also serves as the point of contact and liaison between all state and federal law enforcement partners and the U.S. Attorney's Office. Prior to her current position, Ortega served as a deputy county attorney in the Davis County Attorney's Office and a deputy district attorney in the Salt Lake County District Attorney's Office.
Monica Diaz ('08)
Third District Juvenile Court Salt Lake City, UT
Gov. Spencer J. Cox has appointed Monica Diaz as a Third District Juvenile Court judge.
"As director of the Utah Sentencing Commission, Monica Diaz demonstrated a thorough knowledge of the Constitution, respect for the law and expertise in policy," Gov. Cox said. "These experiences, as well as her legal work as both a prosecutor and a public defender will serve her well as a Juvenile Court judge. I'm proud to recommend her to this important position."
The Utah Sentencing Commission is tasked with advising all three branches of government on sentencing policy as well as reviewing and making recommendations on legislation. Monica is one of five Certified Juvenile Training Immersion Program (JTIP) trainers in Utah and she travels throughout the region to meet with and train juvenile defenders. Prior to her current position, she served as a managing attorney at Utah Juvenile Defender Attorneys, LLC and as a deputy district attorney in the Salt Lake County Attorney's Office.
Monica serves on numerous Bar and Court committees including the Utah Rules of Juvenile Procedure Committee, the Utah Supreme Court Ethics and Discipline Committee, and the UBJJ Juvenile Expungement Committee. In 2016, Monica was awarded the UJDA Attorney of the Year Award of Excellence in Juvenile Representation, and in 2019 awarded the Robert E. Shepherd Jr. Leadership Award for Excellence in Juvenile Defense.
Jeffry K. Ross ('11)
Eighth District Juvenile Court
Gov. Spencer J. Cox appointed Jeffry Ross to the Eighth District Juvenile Court bench.
"Jeffry's wealth of experience working both family law cases as well as his defense work in the juvenile courts make him an ideal candidate to serve in this capacity," Gov. Cox said. "I thank him for his willingness to serve the public on the bench."
Congratulations to all of our Utah Business 2021
Corporate Counsel Honorees.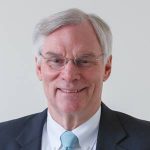 Doug J. Hammer('77)
SVP, General Counsel | Intermountain Healthcare

is a Lifetime Achievement Honoree for Utah Business for his work as general counsel at IHC.
Mr. Hammer is responsible for the organization and management of legal and government relations, focusing on corporate law, integrated delivery systems, complex transactions, antitrust, tax, and health policy.
Hammer has served on the Board of Directors of the America Health Lawyers Association and was named an AHLA Charter Fellow in 2005. Mr. Hammer currently serves on the Emeritus Alumni Board of the University of Utah and has been an adjunct professor for both the University of Utah School of Medicine and Brigham Young University Marriott Graduate School of Management.
Other S.J. Quinney College of Law alumni were honored, along with Doug J. Hammer, as the Utah Business 2021 Corporate Counsel. Of the nineteen who were honored nine were S.J. Quinney College of Law alumni.
Additional honorees are:
Bob Hunt('90)
General Counsel | Western Governors University (WGU)
Robert Hunt is a General Counsel at Western Governors University based in Salt Lake City, Utah. Previously, Mr. Hunt was a Director, Microsoft Certifications and Associate General Counsel at Certiport, Inc., was the co-founder and vice president of Caveon Test Security and was Manager certifications for Cisco Systems before beginning his career at WGU in 2009 as a Counsel & Director of Grants and Contracts before serving as General Counsel.
Lucy Knight Andre ('92)
General Counsel, Stadler US Inc.
Upon graduation Ms. Andre started her professional career as the General Counsel at Stadler US. Her experience and expertise are in the areas of Legal Compliance, Employment Law, Government Relations, Negotiation, and Regulatory Compliance.
John Huber('95)
Global law firm Greenberg Traurig, LLP continued the expansion of its White Collar Defense, Special Investigations Practice with the addition of former U.S. Attorney for the District of Utah John Huber as a shareholder in its Salt Lake City office. Huber was most recently the U. S. Department of Justice's (DOJ) longest-tenured active U. S. Attorney, having been nominated by two presidents and unanimously confirmed twice by the U. S. Senate.
At Greenberg Traurig, Huber will focus his practice on white collar matters related to securities fraud, bank fraud, health care, cyber security, industrial espionage, Ponzi schemes, corporate fraud, trade secrets, and other high-stakes issues. The firm's robust White Collar Defense: Special Investigations Practice includes more than 30 former federal prosecutors and more than 60 attorneys.
Scott Finlinson ('98)
General Counsel | Onset Financial, Inc.
As the General Counsel for Onset Financial and Mazuma Capital, Scott Finlinson brings his unique skill set to bear in protecting the enterprise while at the same time helping it grow. Since joining Onset in 2014, Finlinson oversees and manages all of the company's legal issues while also scaffolding the company's internal policies, procedures, and documentation.
Finlinson is a member of the Equipment Leasing and Finance Association (ELFA) where he is a frequent presenter at the ELFA's Legal Forum. From 2017 to 2019 Scott served on the national ELFA Legal Committee where he helped plan and develop the Legal Forum. The ELFA is the trade association representing financial services companies and manufacturers in the $1 trillion U.S. equipment finance sector. Most recently, Utah Business magazine recognized Finlinson as one of the top corporate attorneys in the State of Utah and awarded him the 2019 Corporate Counsel Honoree.
Meredith Krannich ('05)
VP & General Counsel, North America | bioMérieux, Inc. & BioFire Diagnostics, LLC
She represented biotechnology and medical device manufacturers in multi-patent infringement lawsuits relating to technology ranging from DNA microarrays to peritoneal dialysis devices. She also represented clients in copyright and trademark infringement actions as well as a range of other business disputes, and enjoyed an active pro bono practice, serving as a court appointed Guardian Ad Litem for adults with disabilities.
Krannich graduated with Honors from the University of East Anglia in Norwich, England with a degree in Molecular Biology and Genetics. She returned to the United States after living abroad for three years and joined a team from the University of California, Irvine to research cell signaling in colon cancer. Their research was published in the journal Nature Medicine.
Kevin Catlett ('12)
Chief Investment Counsel | Utah Retirement Systems
Kevin Catlett is an Investment Chief & Counsel at Utah Retirement Systems based in Salt Lake City, Utah. Previously, Kevin was an Attorney at Cottonwood Legal and also held positions at Skordas, Caston & Hyde, Deiss Law PC and was a law clerk for the State of Utah's Attorney General's Office.
Joshua Neves('13)
VP, General Counsel | Blue Raven Solar
Neves is a Utah Attorney serving as Vice President and General Counsel for Blue Raven Solar. He practices in the areas of intellectual property, commercial litigation, compliance, real property, and estate planning. He also offers expertise in natural resource law, administrative law, government relations, and alternative dispute resolution.
Since 2012, Ross worked at attorney at Stowell, Crayk & Bown, LLC practicing in the areas of child welfare, juvenile delinquency, criminal defense, immigration law and family law. He also holds a defense service provider contract for the Eighth District Juvenile Court in Uintah County.
Nicolas C. Wilde ('15)
Has been hired as an associate in Armstrong Teasdale's Litigation practice group
Wilde previously served as a law clerk to the Hon. Clark Waddoups of the United States District Court for the District of Utah. Before clerking, he worked as a research and writing specialist, and later as an Assistant Federal Public Defender (AFPD) in the Southern District of Texas. In those roles, Wilde conceived of and developed then-novel arguments relating to a complex area of federal sentencing known as the Categorical Approach. As an AFPD, Wilde regularly argued in federal district court, cross-examined federal agents, and negotiated settlement with Assistant United States Attorneys.
Nubia Peña ('16)
Director for the Utah Division of Multicultural Affairs
Congratulations to Nubia Peña for being awarded the 2021 College of Social and Behavioral Science Distinguished Alumni Award at the University of Utah.
Ms. Nubia Peña is the Director for the Utah Division of Multicultural Affairs where her mission is to promote an inclusive climate for Utah's growing diverse community through training, outreach and youth leadership development. Ms. Peña is immensely grateful for the extensive experience acquired during the past 15 years working as a community organizer, advocate, and ally for marginalized populations. SMs. Pena facilitates dialogues amongst local and national leaders on complex topics of inclusivity and diversity working to create equitable access in services and resources for disenfranchised communities. Ms. Peña also designs and implements various workshops on creating inclusive, culturally relevant, and gender-specific programming for at-risk communities, specifically when working with youth and adolescents.
In 2016, Ms. Pena was selected as one of 25 law students in the nation to be recognized and highlighted for her social justice activism in the National Jurist, a leading news source in legal education. Ms. Peña was also selected as the recipient of the National Juvenile Justice Network 2019 Emerging Leader Award due to her longstanding commitment to youth rights, empowerment, and leadership development. Ms. Peña was recently named as one of Utah Business Magazine's 2020 - 40 Under 40 award recipients.